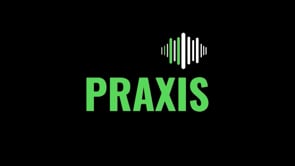 Principal and Co-investigators
Prof Stuart Taberner (PI)
Prof Paul Cooke (Co-I)
Dr Deena Dajani (Postdoctoral Researcher)
Inés Soria-Donlan (Project Manager)
Lauren Wray (Project Officer)
Research Organisations
University of Leeds
Funding sources
AHRC
GCRF
Dates of funding
2018-2021
In the last four years, the AHRC have made over 200 awards under the AHRC-GCRF and Newton portfolio. These awards draw on the AHRC's strategic commitment to foster innovative, highly collaborative and cross-disciplinary research that addresses global development challenges. Reflecting on the last four years, key questions about how we collate research findings and quantify the collective impact of AHRC-GCRF research on global challenges have emerged. Specifically, what are the thematic focal points and synergies that can be drawn out across these projects?
Praxis: Arts and Humanities for Global Development is an ambitious and outwardly collaborative AHRC-GCRF funded project based at the University of Leeds that aims to explore these questions and to champion the unique and distinctive contribution that arts and humanities research can make to global development challenges. The project will bridge the substantial portfolio of AHRC-GCRF research, bringing together UK and global partners for a series of three-day international workshops (Nexus Events) and smaller one-day learning events around four focal, intersecting themes: heritage, conflict and displacement, resilience, and global health.
The first series of Praxis events – on the theme of heritage – will connect AHRC-GCRF researchers and partners to maximise and share learning across the full breadth and depth of AHRC-GCRF heritage research, as well as influence policy and practice at scale.
Praxis' first learning event, in collaboration with Dr Hanal Morel from Heritage Futures at UCL, is on the theme of heritage and policy and it aims to strengthen the connections between research, policy and practice. It will provide UK based heritage researchers with practical guidance on how to engage with the policy process and translate research findings into policy impact. A second learning event in early 2020, in collaboration with Dr Tahrat Shahid, GCRF Challenge Leader for Food Systems at UKRI, will use the context of food and heritage to frame a critical discussion around how AHRC-GCRF projects navigate the balance between competing local and global interests and ideas. Each learning event will culminate in a podcast episode recording which will build on and open up the discussions from the day to a wider audience, to serve as an ongoing resource for future heritage researchers and partners to use.
Drawing the heritage series to a close, Praxis will host a 3-day international workshop in Lebanon titled "Heritage for Global Challenges" which will bring together researchers and partner organisations from the Global South and the UK, to explore how the full spectrum of heritage research: the environmental, cultural, virtual and digital, contributes to and hinders development, as well as the critical next steps for heritage research. Together, participants will contribute to writing a working paper that documents the legacy of AHRC-GCRF heritage projects, provides policy recommendations and informs the ongoing development of heritage research.
The three events are informed by and build on 40+ conversations between Dr Deena Dajani and projects across the heritage portfolio. The conversations have laid the foundations for an exciting programme of events that will strengthen knowledge exchange and connectivity within and beyond the heritage sector, illuminate pathways to policy and impact and ultimately, shape the future discourse around heritage research, arts and humanities and global challenges.
Visit our website for more information on Praxis and the heritage nexus and learning events, including information on how you can register to attend upcoming events.
Praxis is a 3-year project led by Professor Stuart Taberner (Principal Investigator), Professor Paul Cooke (Co-Investigator), Dr Deena Dajani (Postdoctoral Researcher), Inés Soria-Donlan (Project Manager), and Lauren Wray (Project Officer), merging a newly formed Praxis team with the existing team behind another AHRC-GCRF project titled Changing the Story, also based at the University of Leeds.
Close